To create and to use Offline map the following programs are needed:
SASPlanet (http://www.sasgis.org/). Download link: SASPlanet 181221
SmartPTT Dispatcher (http://smartptt.com/download/) 
How to Create Offline Map (few first steps are almost the same as for Raster Map):
1. Download and install SASPlanet.
2. Open Settings- Map Settings

3.  In the opened window select cache type "OsmAnd+Tiles" then click to ok button.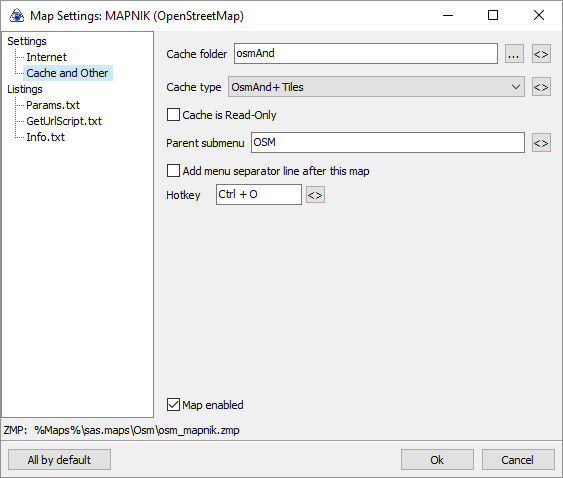 4. Click on the tab Source and choose Internet + Cache.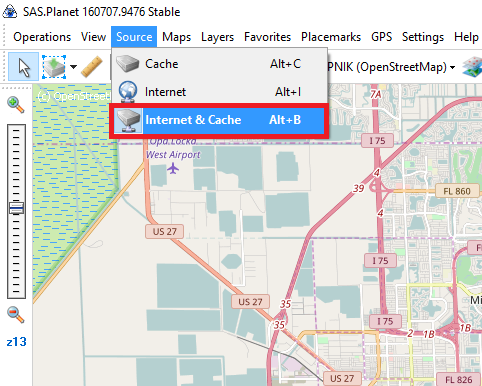 5. Choose required type of the map. ATTENTION! Offline maps using is prohibited by the license agreement of some companies (Google, 2Gis, Yandex etc.). We recommend to use OpenStreetMap (OSM) as in our example.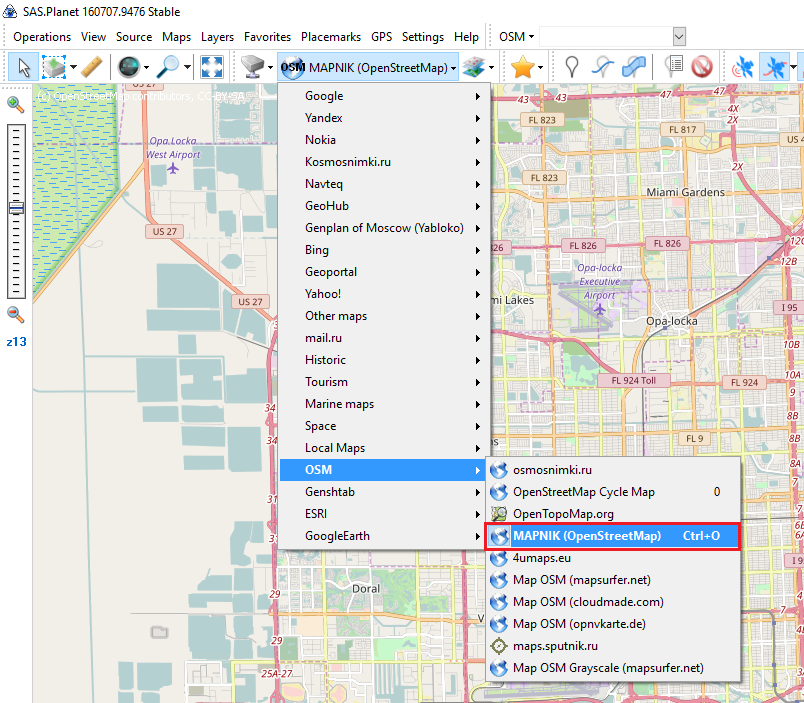 6. Find the necessary area in SASPlanet. Use the following way, if you need to open area with concrete coordinates:
Click on the tab Go! and choose Go to…: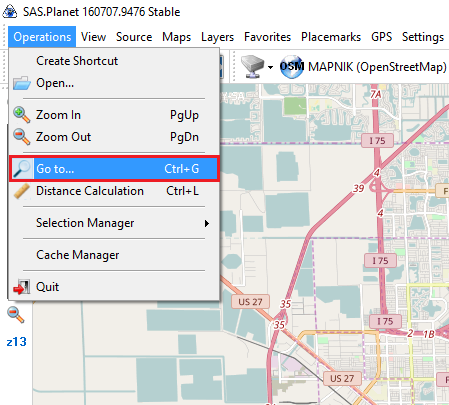 In the opened window check the point Coordinates. The Latitude and Longitude fields could be changes manually. Then click the button Go to.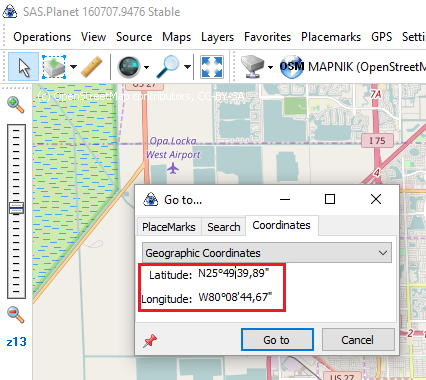 7. To highlight the region the map of which is being created, click on the tab Go! and choose Selection Manager ->Rectangular Selection.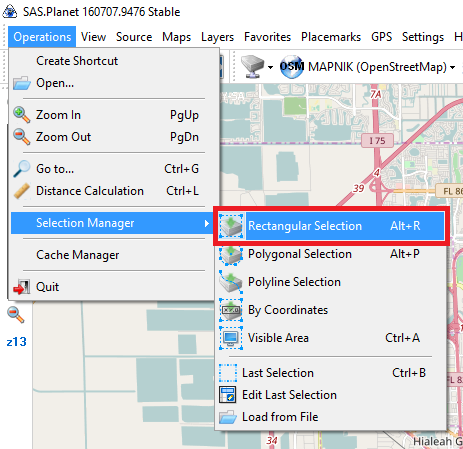 To create the first point which is one of the right-angled map corners, hover mouse pointer over the map and left-click. Highlight the region where the desired area is located. To fix the highlighted area, just left-click.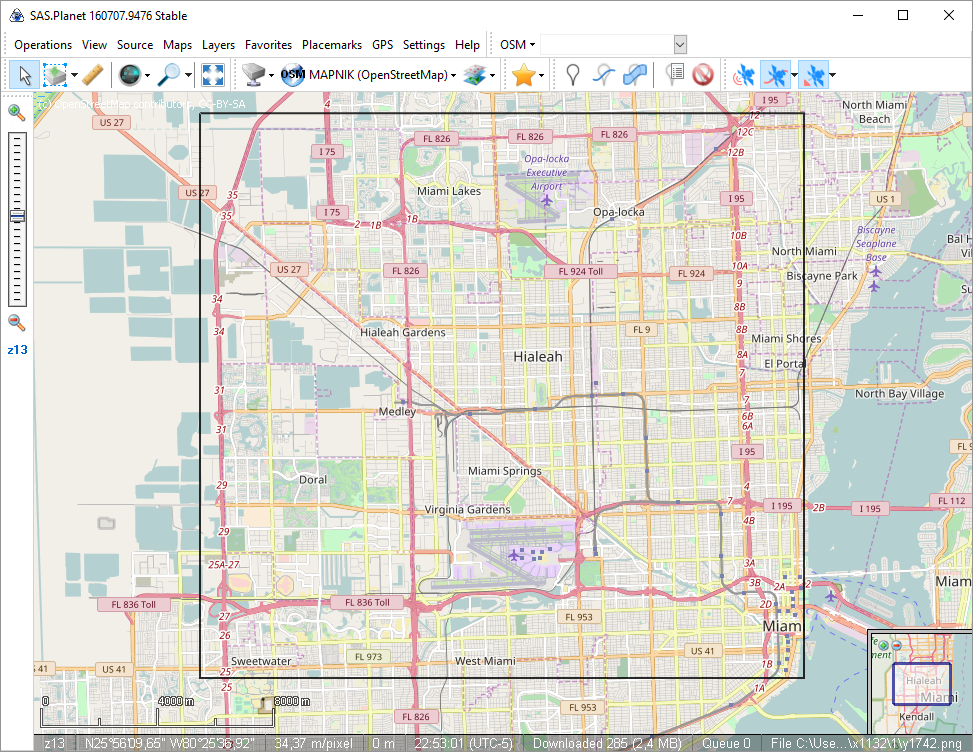 8. After the region is fixed, the  Selection Manager window will appear. (If for some reason the Manage selection window didn't appear, click on the tab Go! -> Selection Manager -> Last Selection).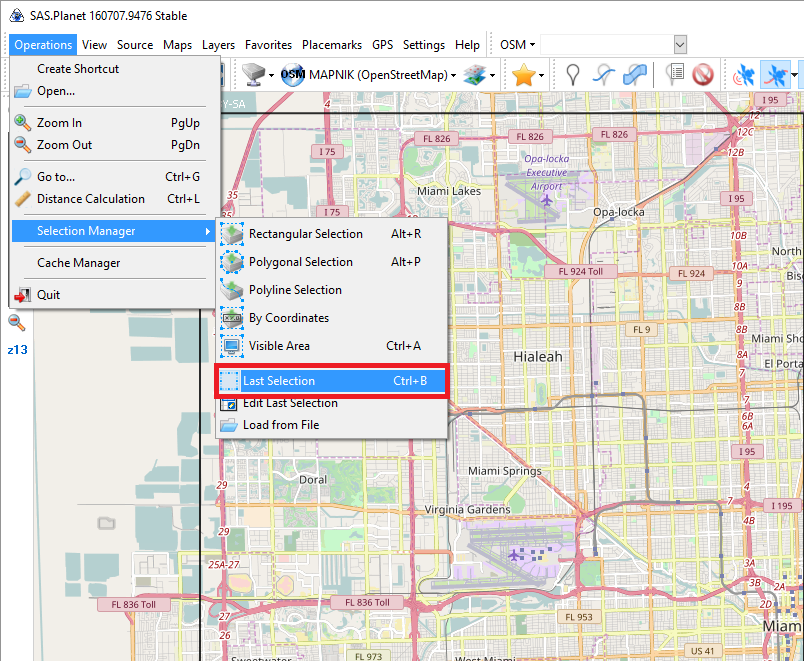 9. Next it's required to download map (tiles). Tiles downloading is required in case of big area and deep detalization. Select level of zoom in the Selection Manager window. Then click Start.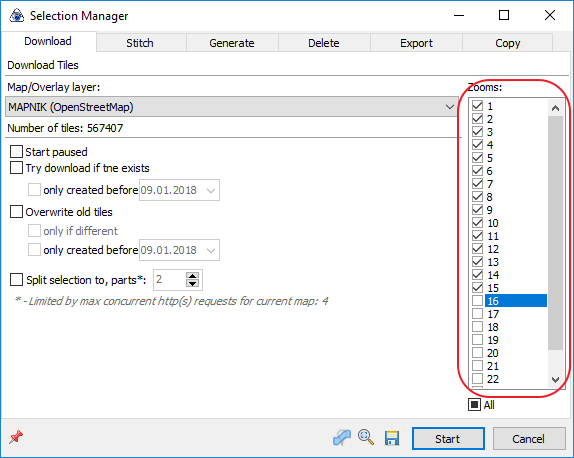 After the tiles were downloaded, you should rename all files in cahe_gmt folder which is located inside the SASPlanet folder (...\SASPlanet_160707\SAS.Planet.Release.160707\cache_gmt).
All files were downloaded in the .tile format, but SmartPTT requires these files to be in a .png format. That's why we need to rename all files. 
There are few ways to rename all files:
a). Total Commander
b). Special SmartPTT Rename Tiles script
Let's observe all variants in details:
A) Total Commander. This program has a very simple way to rename all files. Unfortunately, Total Commander is not freeware software.
Step 1
Run Total Commander and choose a folder where the map is located (...\SASPlanet_160707\SAS.Planet.Release.160707\cache_gmt). Choose the folder called "osmAnd" and then press button "Show all files in current dir and all subdirs"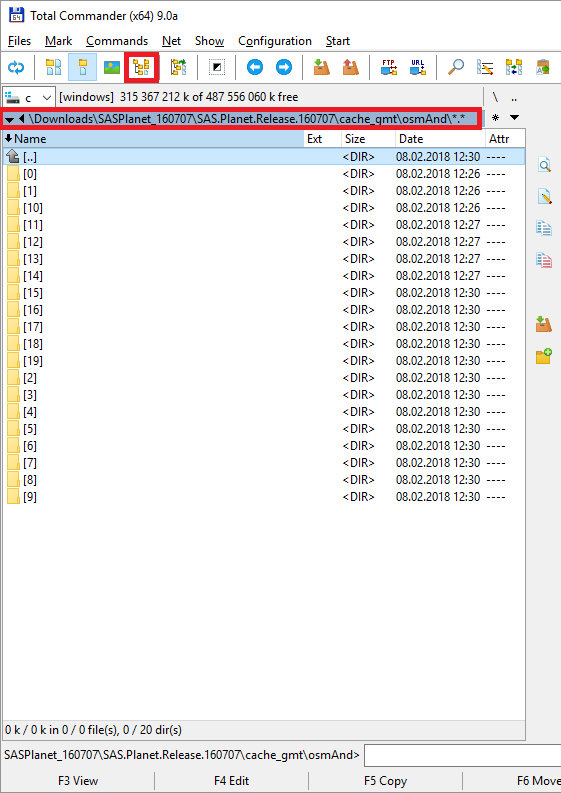 As the result all files from subfolders should be displayed.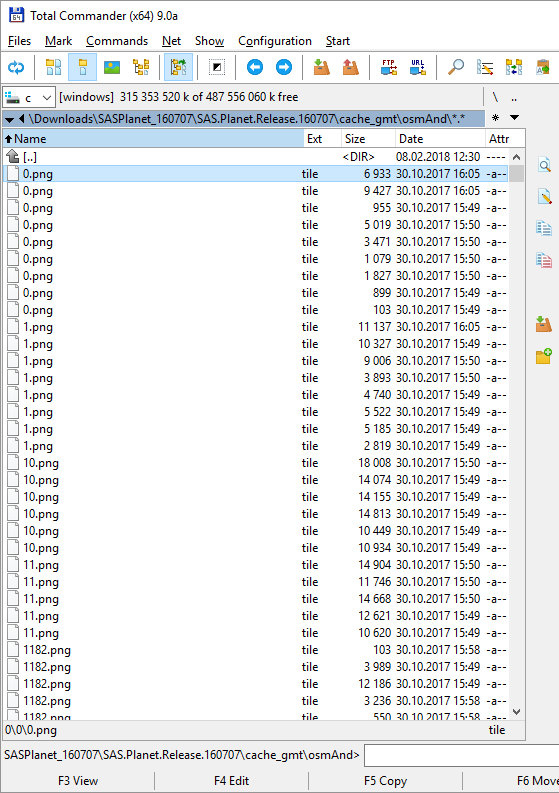 Step 2
Now we can highlight all files by the command Ctrl+A and then run Multi-Rename Tool (Ctrl+M). In the Extension field delete everything. After that you will see a new name of map files. Press Start!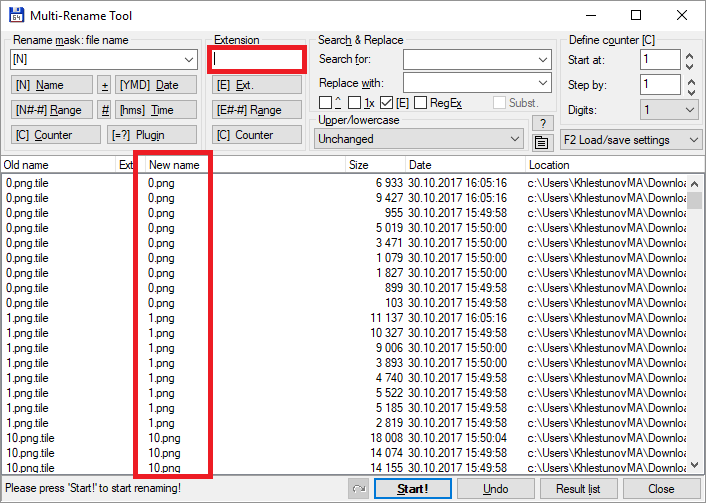 As a result all files would have .png format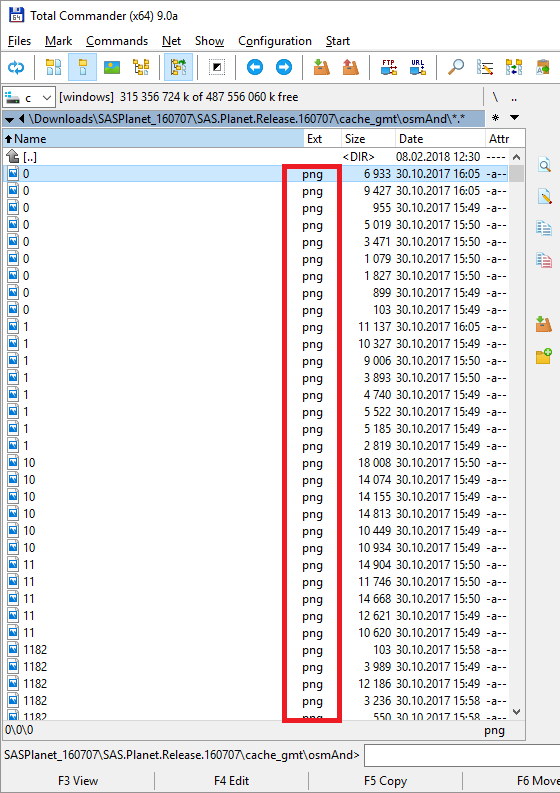 B) In the attachent to this article you can find and download two files SmartPTTRScript.ps1 and SPTT Rename.bat. 
Step 1
After the files download is needed to move them into the map root folder (...\SASPlanet_160707\SAS.Planet.Release.160707\cache_gmt).
Step 2
Then you click right mouse button on the SPTT Rename.bat and choose Run as Administrator command.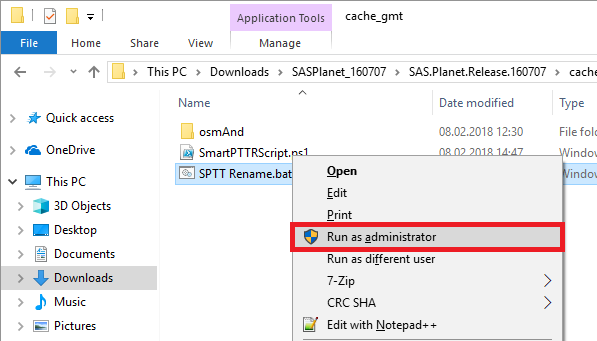 Renaming process could take some time. Please wait until you will see the next string in the console:"Press any key". It means that process has been finished.
10. Open the SmartPTT Dispatcher Console. Go to Map -> Open Street Map -> Settings.
For example the folder with a map files has this path: C:\Downloads\osmAnd. OsmAnd is a folder with subfolders of map level (0, 1, 2...). Copy this path and paste it into the appeared window.
NOTE! The last symbol sould be "\". So, it means that the final path would be:
C:\Downloads\osmAnd\
11. Map -> Open Street Map -> Open Online Map
NOTE!
Usually the map could have not correct Zoom level and in this case you will see nothing except white color inside the map window. No panic! Just try to zoom it out using your mouse scroll. Scroll it untill you see a small map which you can zoom in correctly.
If you have any issues with Offline map creation, please send us a request. Thank you!