1. Download, install and run SASPlanet (http://www.sasgis.org/). Download link: SAS.Planet.Nightly
2. In SASPlanet, select the required map type.
ATTENTION! Offline map use is prohibited by the license agreements of some companies (Google, 2Gis, Yandex and others). We recommend using OpenStreetMap (OSM) as in our example.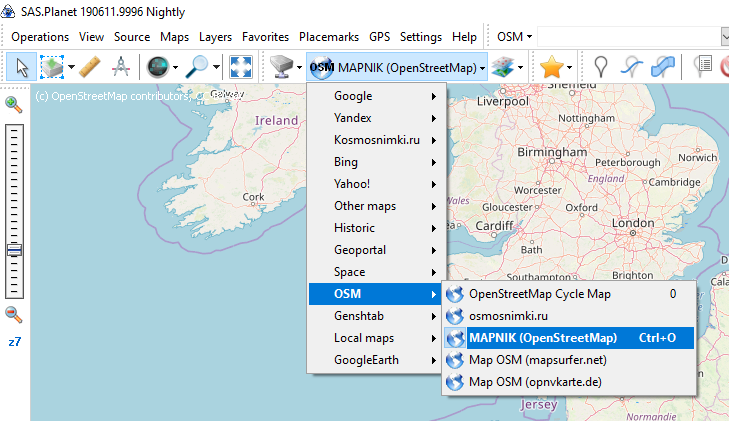 3. From the Settings menu, select Map Settings.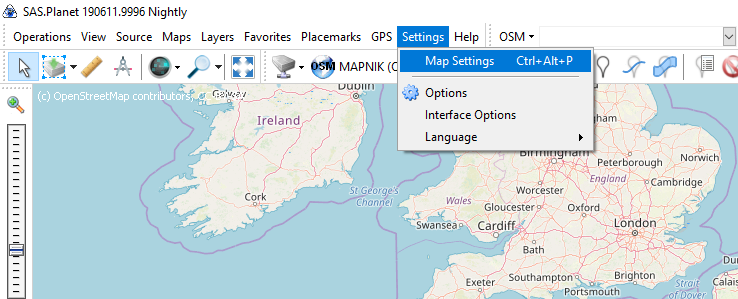 4. In the window that opens, on the left, select Cache and Other. Next, in the Cache type field on the right, select Mobile Atlas Creator (MOBAC) and click OK.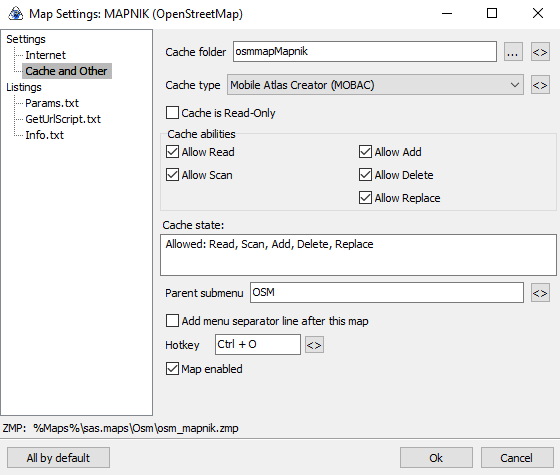 5. From the Sourcemenu, select Internet + Cache.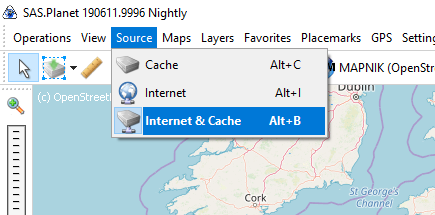 6. From the Operations menu, select Selection Manager -> Rectangular Selection.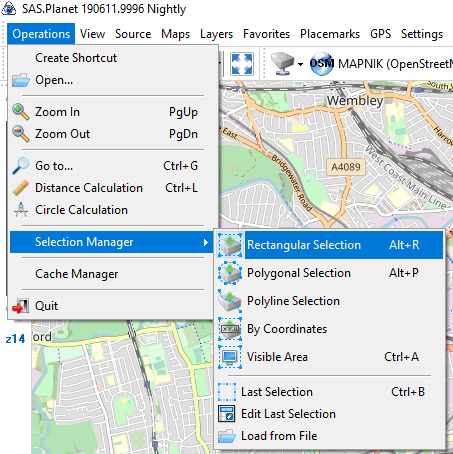 7. Select the area you wish to make a map of:
a) Left-click a point you wish to be one of the map corners.
b) Move the mouse to the point you wish to be the opposite map corner.
c) Left-click to fix the selection.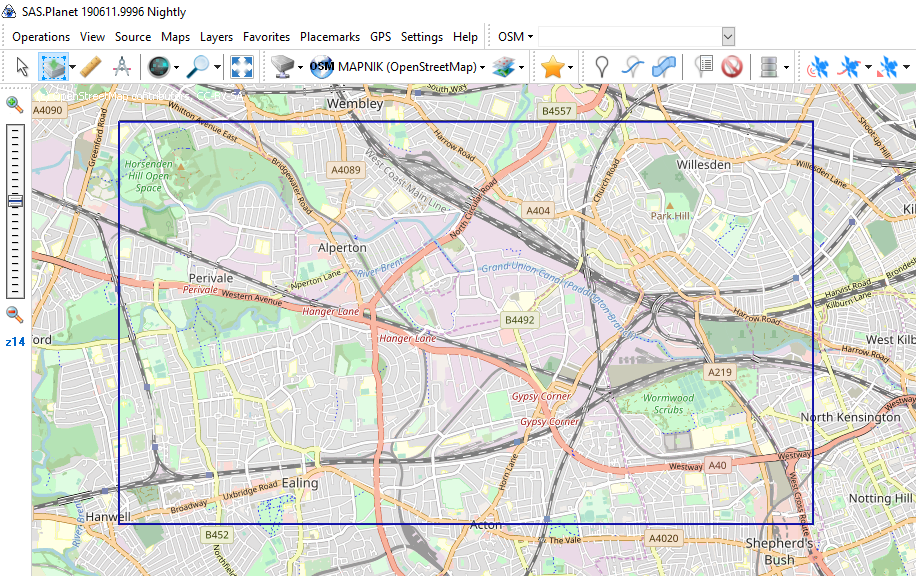 8. After the area selection is fixed, the Selection Manager window will appear. If it doesn't appear, from the Operations menu select Selection Manager -> Last Selection.
9. In the Selection Manager window, on the right, select the checkboxes next to the required zoom levels. Then click Start to begin downloading map tiles.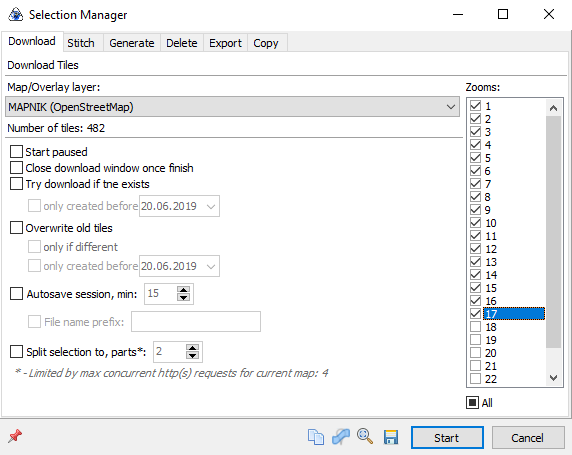 10. In SmartPTT Express Configurator, click the Location Service. In Map Parameters choose Type is Local Map Atlas.
In the URL field, enter the path to the map folder in the following format:
atlas://[<host>/]<path>/{z}/{x}/{y}.png