This article will be useful for SmartPTT users who are using ASUS Xonar audio card to deal with the Audio initialization issue ("Sound initialize error").

This error appears when the SmartPTT Dispatcher software launches. It leads to sound absence during Dispatcher incoming or outgoing call.
Audio initialization issue is related to some components of ASUS Xonar sound card driver, more precisely, services which do not allow the SmartPTT software initialize sound correctly. Usually original software of the ASUS Xonar works in the background and is displayed in the tray (bottom right corner of the Windows screen).

To avoid the incorrect sound initialization issue, it is required to turn off some services of  the ASUS Xonar sound card in the Startup. To do it ensure that SmartPTT Dispatcher is closed, and use the Run command (Start -> All programs -> Accessories -> Run).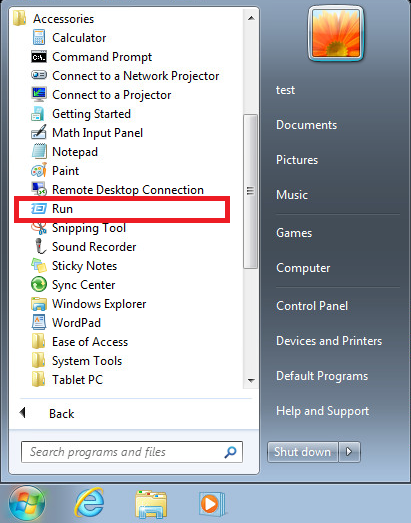 Enter "msconfig" and press OK.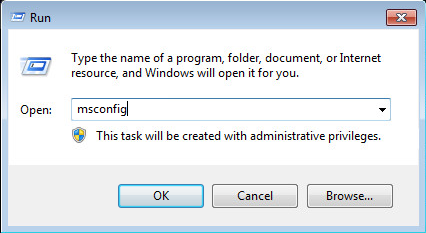 Then select the Startup tab in the System Configuration window. Find two or three services (it depends on the system type – 86x or 64x), which present ASUS Xonar sound card driver's services. It is required to find and disable HsMgr and CmiCnfg Dynamic Link Library services. These are the services that do not allow SmartPTT to initialize sound sources correctly. Ensure that you disabled unwanted services and press OK.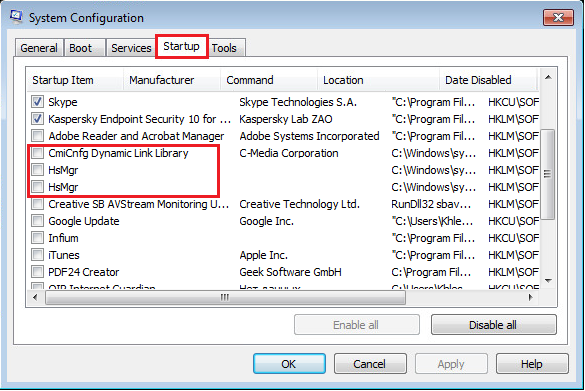 To apply the changes, restart the PC.
After restarting, ensure that the issue is resolved and SmartPTT Dispatcher sound settings are correct (Settings -> Sound).
If the issue still occurs, contact the technical support.